After settling in the United Kingdom, Jersey and Portugal, Legendre Group is pursuing its international development with a fourth European office in French-speaking Switzerland. The geographic proximity to France, as well as its economic dynamism and its entrepreneurial culture made Switzerland an ideal destination.
Further international expansion.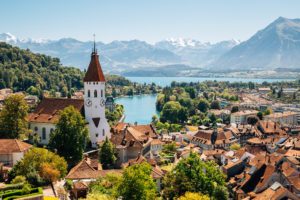 Since 2015, the Group's international strategy has been based on two main lines: diversification of its markets to not rely on the economic situation of a single country, and the discovery of new ecosystems and new operating methods enabling Legendre teams to broaden their expertise.
The Legendre Group is following its European development and aims to achieve 25% of its turnover outside France by 2030. With five projects delivered outside its home country, and five more in the pipeline, the Group can count on its 75 international employees to help it reach its goal.
For more information, please contact Clément Jacob