The Legendre UK team has started a new refurbishment project in the heart of London's West End: Shorts Gardens
This project includes the refurbishment of two buildings totaling 3,700 m2, reinterpreted by Buckley Gray Yeoman for SPAN Group. The first building will be converted into office space, with a two-storey extension on top of the building restaurant space. The 7.5-meter-high basement below will be split into two levels for restaurant use. The second building will be turned into four high-end apartments, along with commercial space on a mezzanine floor.
A challenge for our London teams
As well as the structural work, a number of contextual elements will need to be factored into the project, including a tunnel for the Elizabeth Line running under the site, multiple party walls and the narrow streets around the buildings, making this site extremely complex and technically challenging.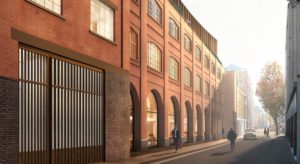 Legendre UK's Director, Thomas Vandecasteele, said: " We are very proud to be working on this fascinating, and highly complex project, with our client SGDL. The regeneration of this site in the heart of London's West End will ensure this part of the street integrates seamlessly in its lively surroundings of Covent Garden and Seven Dials. Technical projects are at the heart of Legendre's expertise, and we look forward to bringing our international experience to many more UK projects in the future.
For more information, please contact Tanguy PLOUY