Legendre Real Estate handles the design, construction and marketing of commercial and/or residential real estate projects.
Property developer since 1993, Legendre real estate is a key partner for public entities and private investors. Its strength? A complete control of the whole real estate process, from designing to launching buildings including construction. Historical trade of Legendre real estate, property development pursues its growth through challenging real estate project whether residential or commercial. In France or internationally, the Legendre Group leads huge operations, positioning itself as a major player territory planner.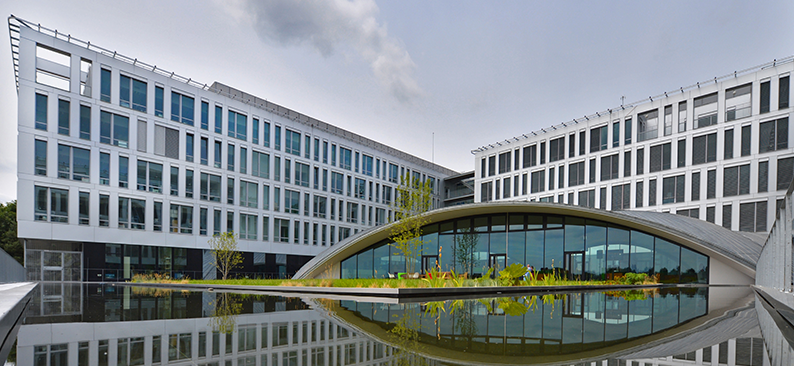 Global expertise and customised approach of property development
Very committed to its freedom of action and decision, Legendre Group has diversified its activities to improve its property development global expertise. Since 1993, the family owned company took on the challenge of positioning itself on the property development activity. It's an audacious move… but also a winning one giving us a global expertise on the whole property development process: design, construction, launch, even buildings operation.
Property developer since 1993, Legendre real estate has known how to capitalise the diversity of its activities to offer its clients technical and strategic answers to diversified issues. Counting on additional skills in energy and operation, this customised approach is one of Legendre real-estate strength.
As a property developer, the Legendre Group operates with different clients:
Public entities such as development structures
Companies, private and institutional investors
Individuals: landlords, investors or tenants.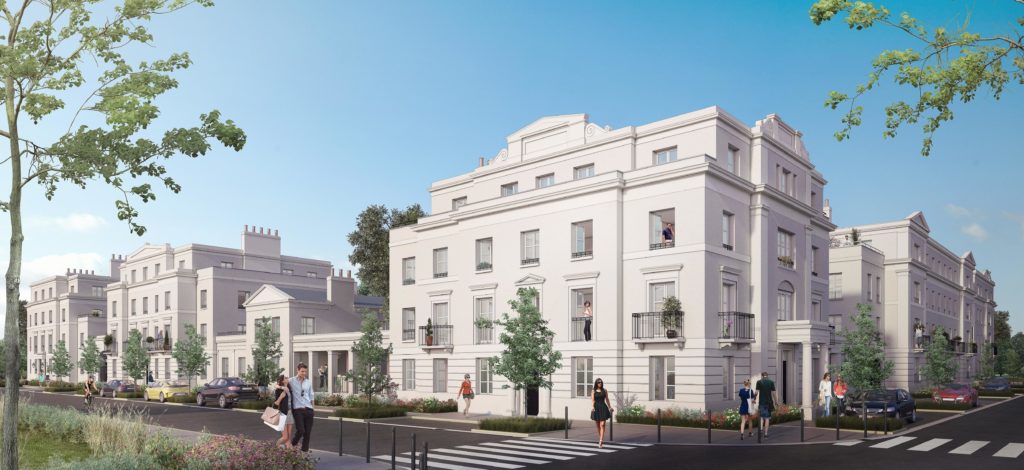 Innovative commercial and residential real estate projects
Willing to create an innovative property development vision, Legendre real estate relies on a subtle analysis on ways of life to design the future real estate projects. The aim? Bringing real innovative planning answers in order to realise functional buildings in accordance with modern uses.
Developer-builder, the Legendre Group sets out high tech operations to build more collaborative, connected and environment-friendly buildings.
An urban designer thanks to mixed programmes
The Group's knowhow in terms of property development is useful to residential real estate projects but also commercial buildings (offices…). For several years, the accent is put on mixed programmes development through hybrid real estate projects from 20,000 to 30,000m² aimed to welcome various activities (housing, shopping facilities, services…).
Let's take « îlot Bacalan » in Bordeaux, a project of 30,000 m² integrating a 10,000 m² office space, a covered market of 2200 m², two hotels and one youth hostel. This kind of projects allow the Legendre group to position itself as a real urban designer.
The multidisciplinary expertise of Legendre real estate radiates also internationally with realisations such as the Horizon project. Located on Jersey's harbour marina, this ambitious developing project is composed of a 150m² office space, a 1800 m² commercial area, 280 housings and 200 parking spots divided in 3 buildings. This co-promotion represents the Group's ability to orchestrate huge mixed-programmes.
Located in various French cities, the Group's property development activity increased a lot in Paris and Ile de France. Still in the making in Ile de France, "Agora Parc" will be a residential programme including 228 collective and individual housings divided into 8 buildings.
Energy-efficiency: a priority
As a savvy developer-builder, Legendre real-estate puts buildings energy efficiency at the heart of its processes. All of the property development teams work with the group design office to conceive and build eco-friendly buildings.
Choice of materials, planning work… Respecting the environment is at the core of the project development. Beyond existing rules on new construction, the Group continues to look for innovative solutions to build the most energy efficient buildings.
Key figures
2018 turnover: €200 million
Our locations: Rennes, Paris, Nantes, Bordeaux
2,000 homes delivered
200,000 m2 of company property delivered