For the past 70 years, the Legendre Group has been able to gain the trust of its clients and partners thanks to its technical expertise, its proven capabilities, its financial strength and its flexibility in the construction, real estate and energy businesses.

Expertise

Synergy

Innovation

Human potential
The Legendre Group has technical expertise, proven and recognised capabilities and the flexibility of a family-run business. These strengths enable it to build, rehabilitate and operate the buildings of today and tomorrow.
Robust, embedded and innovative engineering
In addition to its technical and production capacities, the Legendre Group is above all about people who combine their expertise in order to better serve structures and their users.
The Legendre Group has a design office which brings together nationally and internationally recognised global engineering experts, enabling us to work on structures, preconstruction and commercial and structural optimisation. This involves integrating complementary expertise, giving us complete mastery of the real estate value chain.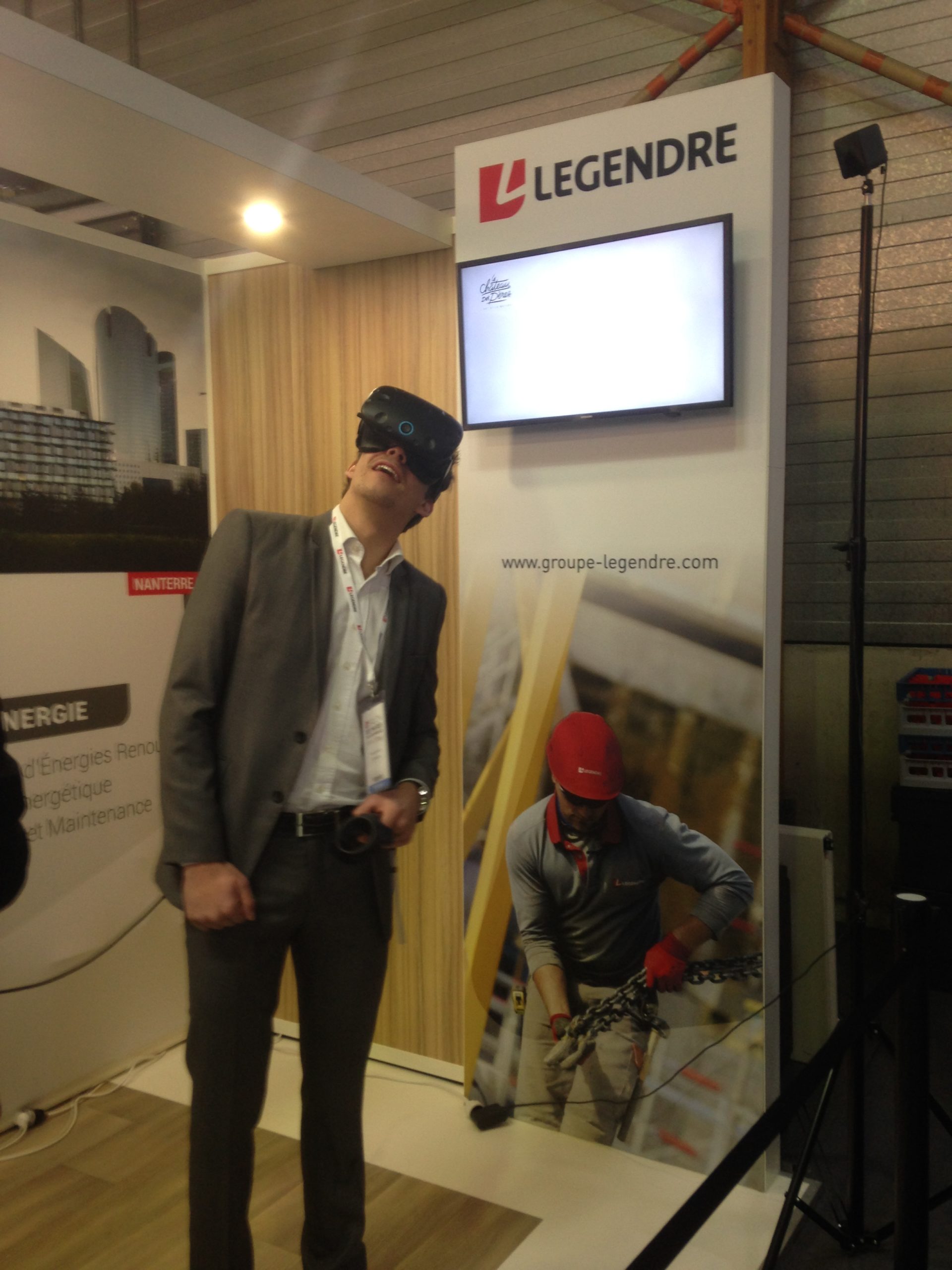 BIM
We research optimised solutions for each construction project, and we apply our Group's latest innovations. The Group's engineering department is made up of 60 engineers and technicians, including experts in BIM (Building Information Modelling). This virtual design technology allows us to make digital models of buildings during the pre-construction phase and share technical data with everyone involved in the project. This is why the Legendre Group has recently turned to virtual reality, using specially designed headsets to totally immerse customers in their projects, giving them a chance to move around the building and comment on our plans as they go. Digital modelling, collaborative practices and virtual reality represent real advances in the construction industry. Because virtual reality allows us to anticipate potential construction-phase risks, Legendre Construction can work with greater flexibility around its customer and even improve safety.
Innovation: a recurring theme
Ingénova drives the innovation of, and in, the Legendre Group. It is made up of five engineers and aims to work on innovations which can be applied Group-wide.
In June 2015, the French National Research Agency (ANR) approved the creation of a joint research laboratory by the French National Institute of Applied Sciences (INSA) and the Legendre Group over a period of three years.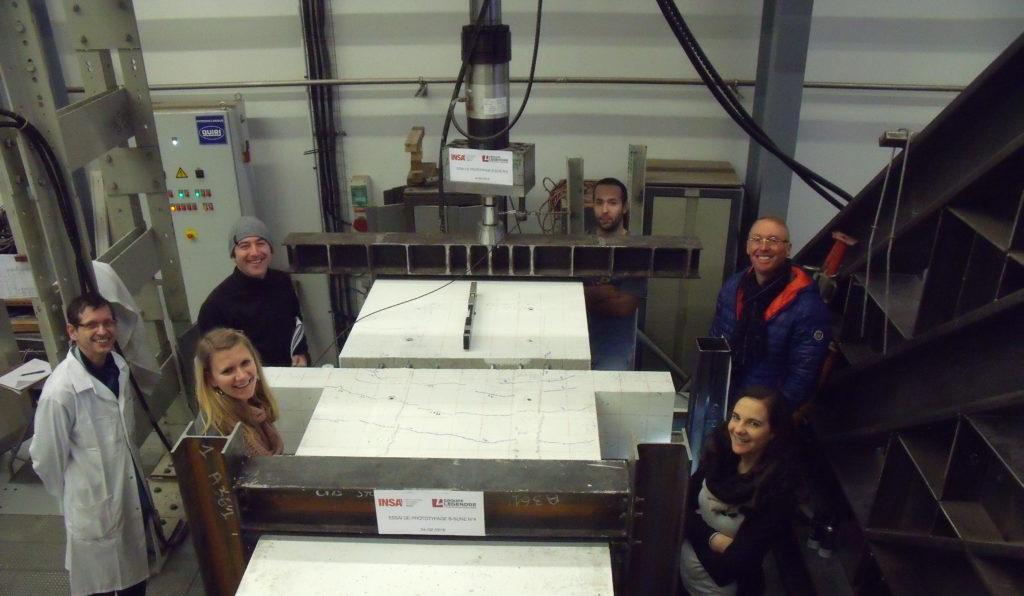 The Labcom B-Hybrid laboratory focuses on concrete and steel hybrid solutions to optimise buildings' budgets and energy usage. It combines its two key partners' skills and expertise. For INSA Rennes, this means scientific research and specialisms in mixed steel and concrete structures, while the Legendre Group brings practical knowledge and an understanding of worksite requirements to the table, along with expertise in metal and reinforced concrete. This project has brought two separate worlds together, "concrete specialists and metal specialists, who often work side by side without ever really teaming up," as engineering director Franck Palas puts it. This is a partnership with ambitions to match the Group's, namely offering innovative solutions backed by solid scientific expertise.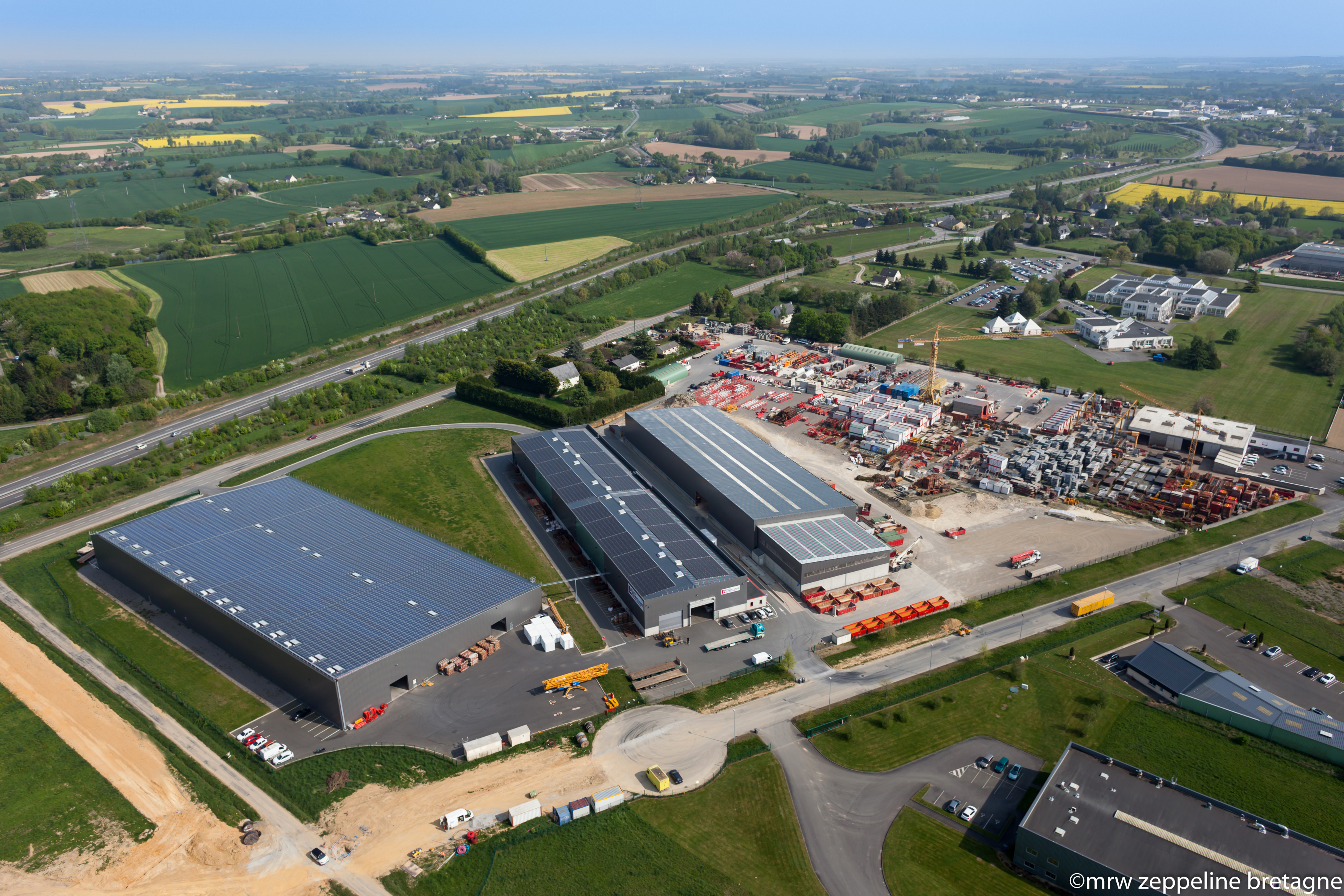 The in-house equipment reflects Legendre's precision and technical ability
Legendre Construction has its own fitting and prefabrication plant (for floor slabs, girders, balconies and so on) as well as equipment centres in Rennes (50,000 m²) and Île-de-France (7,500 m²).
This set-up makes it possible to meet almost all of a worksite's material needs (such as formwork, walkways, cabins, tower cranes and so on). The equipment centre provides a customised and responsive service, providing high-performance, user-friendly and secure equipment at reasonable prices.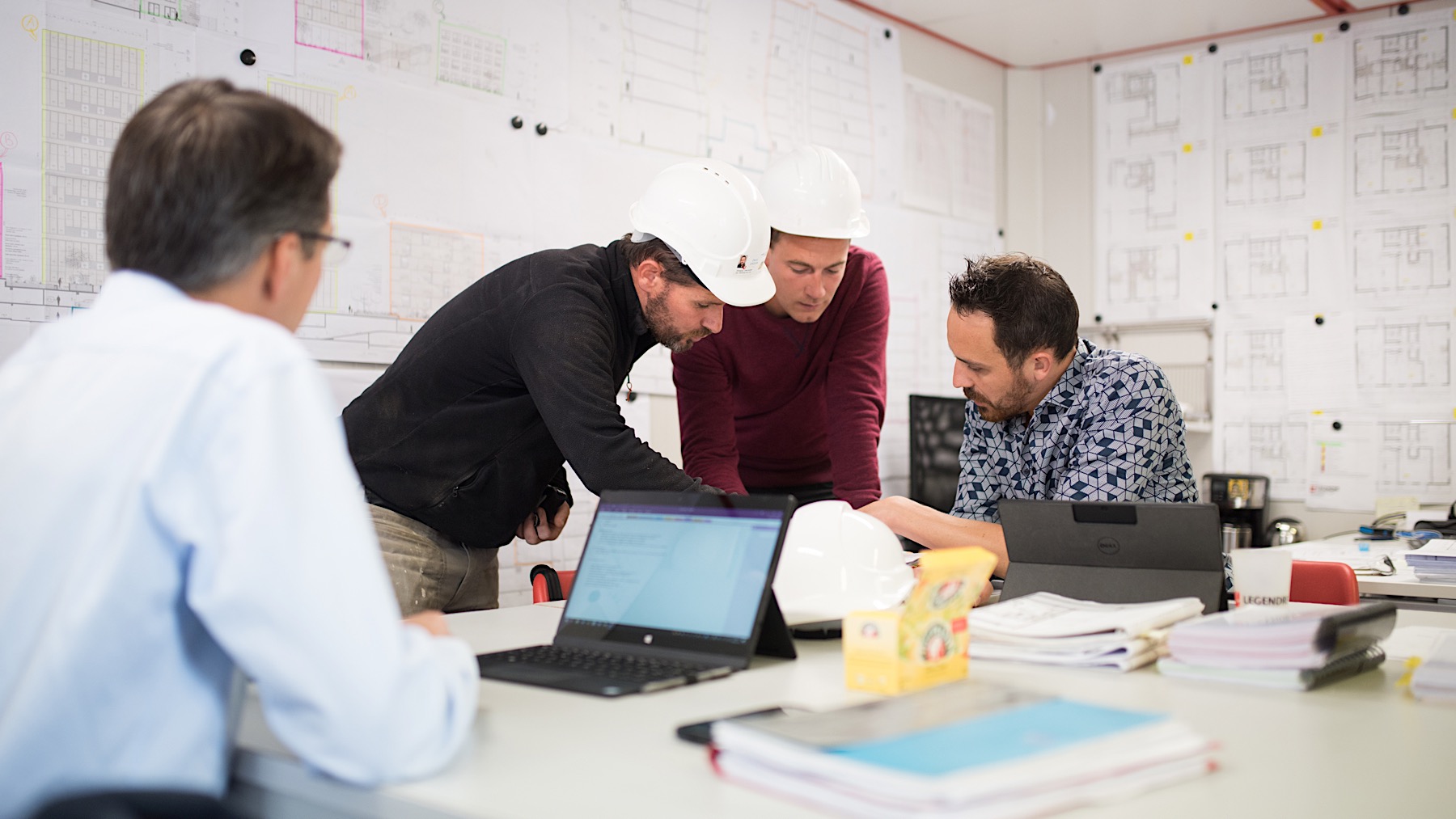 Legendre employees are at the heart of the group's evolution
To adapt, innovate and to develop even further, we rely on the strength and potential of each and every staff member of the group. Today, our priority is to promote their commitment by giving them the trust and independence they need to express their talent. Audacity, entrepreneurship and sharing knowhow define our actual corporate culture while helping forge a migration path for tomorrow.
All forces united for major projects
With these multiple strengths, the Legendre Group is perfectly positioned to take on large-scale projects. Legendre Construction has won the rights to build three lots of Line B of the Rennes Metro and has specifically created an entity to carry out this type of work, calling on employees and expertise from all the Group's subsidiaries.
This operating method requires flexibility, forward-thinking and considerable coordination of internal expertise so that we serve our customer as best as possible.