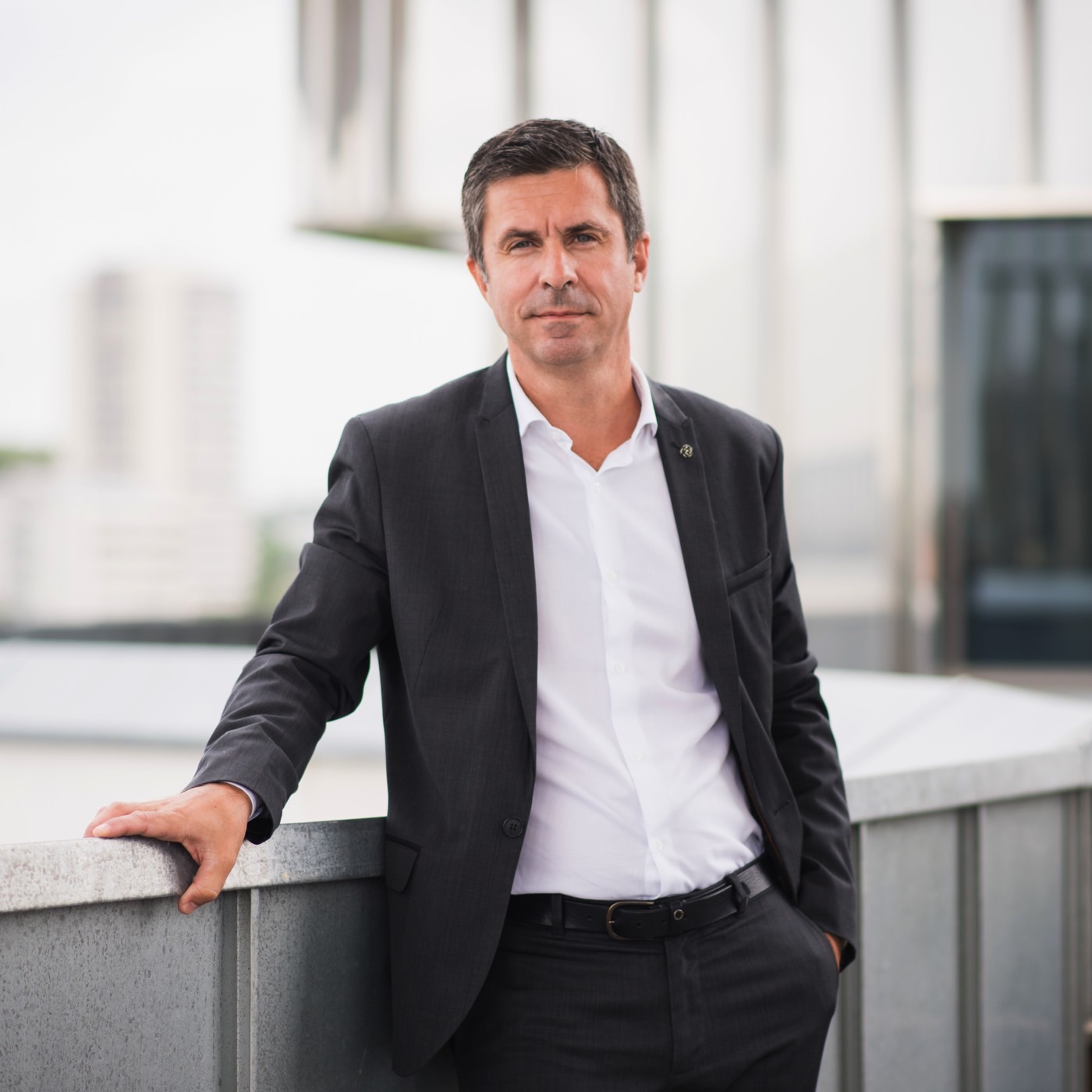 A message from the HR Manager
"Joining the Legendre Group means choosing something different. It means choosing a family-run business that is proud of its roots and values, which are shared by each of its 2,100 employees. It means choosing a company that is an expert in its field, flexible, innovative and on the move. It means choosing a forward-looking company that puts people and entrepreneurship at the heart of its development strategy. Joining the Legendre Group means choosing a company which enshrines autonomy and accountability within its management model and which supports your development through individual career management, an ambitious training policy and a modern, stimulating work environment. We all have a choice to make, so make the one that's right for you. Come and join us!"
---
The Group's management believes strongly in our culture and values and places great importance on independent working and upskilling through training. Initiative is promoted and encouraged. We could even call it intrapreneurship.
Finding your feet
A personalised integration pathway will allow you to find your feet as soon as you arrive at the Legendre Group and get to know the men and women you will work with on a daily basis.
Twice a year, the HR Department organises a social day to help to integrate new arrivals. The Board supports the HR Department by introducing new employees to the company, showing them around a few key places and taking the time to talk to them over dinner.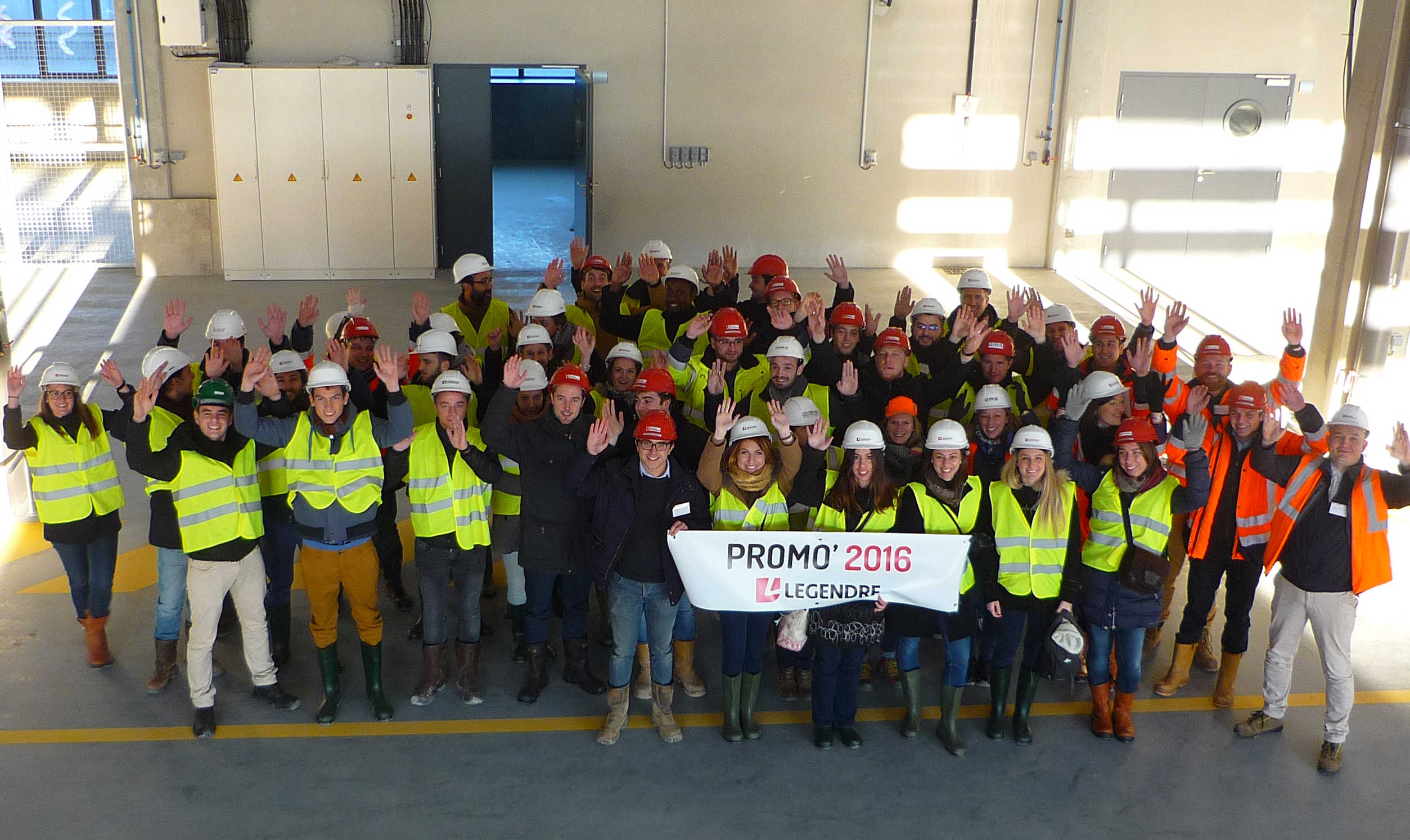 After your probationary period, you will have the opportunity to submit your "first impressions" report to us. The report is your chance to share your observations after a few weeks with the company. Your fresh perspective is a great opportunity for us to reflect on our organisation, how we operate and how we can improve working conditions.
Your sincerity and authenticity, which you will already have demonstrated in your interview, will be key to the Group's development.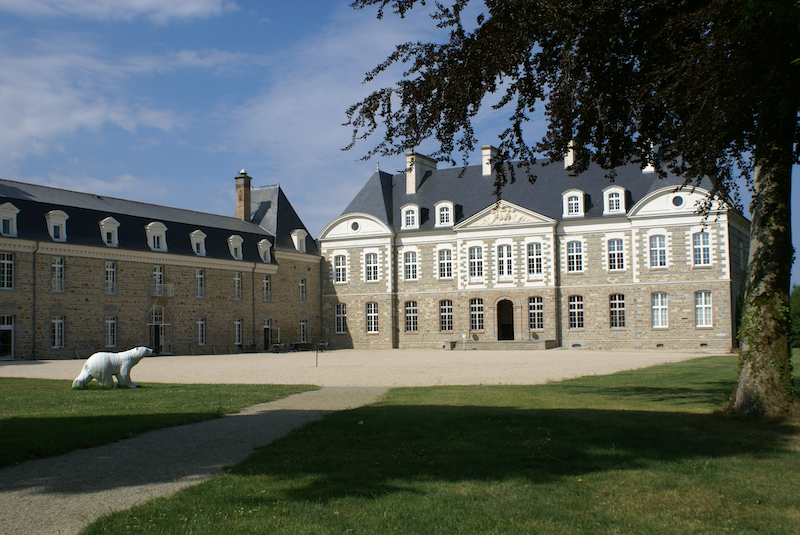 Training
Training is a priority in the Legendre Group's HR policy. The Group supports its employees via an individual training process designed to increase your skills and technical expertise or even to take you to the next level within the company.
An employee's training needs are identified during the interview or at an individual's request. This then leads to an annual personalised analysis of your career and skills development needs.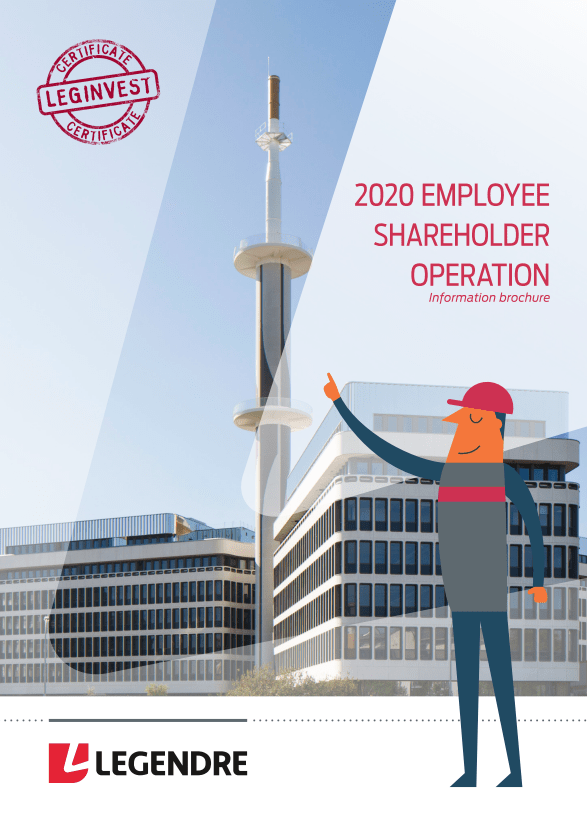 Attractive pay and profit-sharing
Each employee receives a salary in line with their responsibilities, along with many benefits. These include mutual and health insurance, lunch vouchers, housing subsidies, a crèche and more, as well as a profit-sharing agreement based on the company's economic performance and safety objectives. In the interest of fairness, the bonus is distributed equally between each of the Group's employees.
An employee shareholder scheme complements this participatory pay system:
The employee shareholder scheme allows all employees who so wish to invest in particularly profitable, secure and high-quality real estate products. More than 600 employees are now shareholders, thanks in particular to an employer contribution incentive policy.
Develop
Our Group has been built on strong values shared by all our employees and it has enjoyed sustained growth since it was founded, preserving its local roots all the while.
Our decentralised organisation functions via various offices, as this makes all employees accountable and autonomous.
Our practice of opening new offices, creating business lines and conquering new territories at national and international level has coalesced into a permanent recruitment dynamic, which in turn opens up numerous development opportunities in-house.
The complementarity of our business lines also allows employees to move between departments
Thrive
Taking professional hopes and expectations into consideration along with every individual's ideas is paramount to employee well-being, as is paying particular attention to each and every employee initiative.
The Group also attaches great importance to its employees' work/life balance. Several initiatives have therefore been set up to help and support employees in their daily working lives.
Twenty-five crèche places are therefore reserved by the Group and allocated to employees in Rennes and Paris.
Some offices also have fully-equipped gyms or even benefit from sports sessions led by a dedicated coach.
Enjoy a privileged working environment
The Group's registered office, which was built in Rennes in 2011, offers modern, exceptionally comfortable work spaces. The Paris office, which opened in 2013, has a much-loved contemporary design.


Offices at the Legendre Group's registered office, La Courrouze, Rennes (France)


Legendre Energy offices, Le Mabilay, Rennes (France)
Offices in London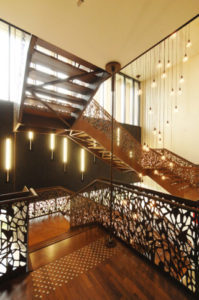 The Île-de-France offices in Wissous (France)
Sports and culture opportunities
The Legendre Group is also involved in various sponsorship and patronage initiatives locally and nationally, and its employees also reap the benefits of these. Employees get direct aid with sporting events, free bibs for Group-sponsored races and free tickets for cultural festivals several times a year.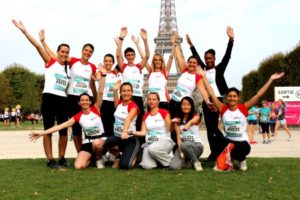 The IDF office team in the "La Parisienne" race, sponsored by the Group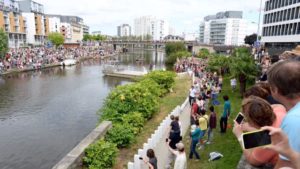 Les Tombées de la Nuit Festival, Rennes (France)